Our focus is to offer practical advice through consultation on diet and lifestyle, aiming to restore or improve one's health through massage, immunity enhancing treatments, Panchakarma (body purification) and the use of organic herbal supplements. 
Our objective is to teach individuals how to create and maintain balance in their body and mind by providing safe, effective and authentic Ayurvedic products and therapies.
Lakshmi Ayurveda is primarily concerned with disease prevention, cure and rejuvenation (Rasayana). Ayurveda is an ideal complement to western medicine in the treatment of skin problems, high blood pressure, high cholesterol, arthritis, irritable bowel syndrome, obesity, diabetes, infertility and mental disorders.
We aspire to bring joy to our patients as only a healthy body, mind and spirit can experience.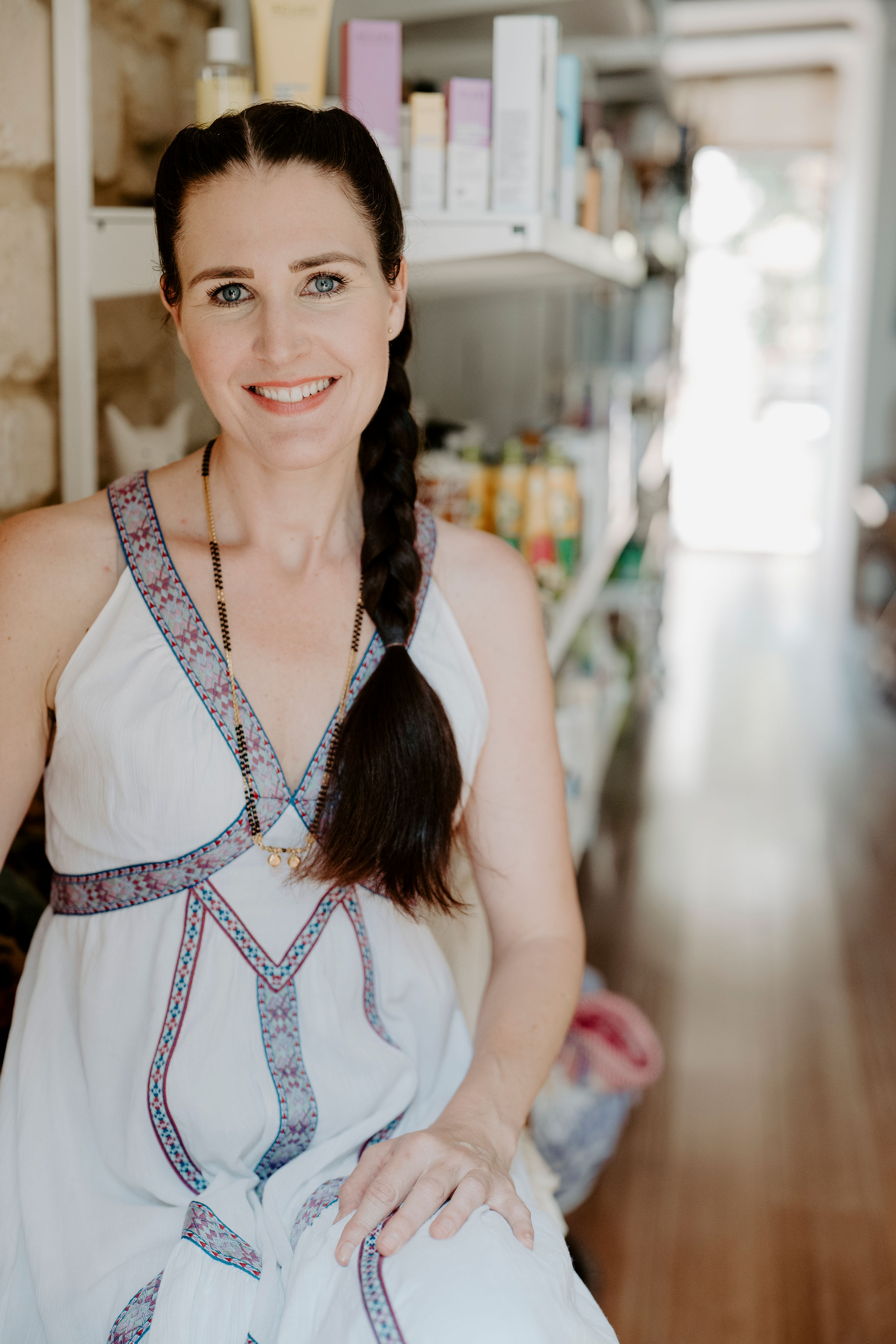 Meet Karin (Lakshmi) Gunthor
Studying full time including an internship for four years years through Manipal University, she realised a long held dream of pursuing a life of practicing Ayurvedic medicine. She graduated with honours and began her practicum at Alvas College, Moodbidri Karnataka under the tutelage and supervision of Dr Aithal.He provided wonderful support and was a fountain of knowledge throughout Karin's development.
Karin had the opportunity to complete her practicum at Ayurcare, a private practice operated by Dr Gautham, a well known Ayurvedic physician in Mangalore, Karnataka. An inspiration, a delight and a privilege to work with, Dr Gautham was an incredible source of information and guidance.
Karin travels to India on a frequent basis for professional development, to attend and speak at Ayurvedic conferences. Recently she attended Dr Mahadevan and Dr Gopakumar's Panchakarma workshop in Bangalore. She also stayed at Dr Mahadevan's Gurukulam in the beautiful area of the Tamil Nadu. Dr Mahadevan is an inspiration to Karin and a Guru of Ayurveda.
Karin also deeply acknowledges her teacher Dr Gayathri Bhat Professor Prasoothi Tantra and Stree Roga/ Ayurvedic Gynaecology and women's health, whose guidance always enlightens and inspires.
Karin is also an infant massage instructor and loves to incorporate this into her Ayurvedic postpartum care. She has undergone intensive Ayurvedic pulse reading, Nadi Vijnanam, with Dr. Vasant Lad in Albuquerque, New Mexico. In addition, she has completed her 350 hour ISHTA Yoga Teacher Training.
A life dedicated to healthcare, Karin hopes to bring authentic Ayurvedic medicine to all those seeking health and happiness. Karin is a professional member of the Australasian Association of Ayurveda and the state representative for Western Australia. Karin leads the Panchakarma programs at Lakshmi Ayurveda and has completed her Certificate IV in Training and Assessment. She has created the student mentoring program to teach, train and assess students of Ayurveda in both group and private settings.
Check your inbox to confirm your subscription